The idea of a pre-rolled, caviar joint is about getting a lot of cannabinoids into one small place. Caviar joints are well-made flowers that are coated with sticky resin or other concentrates, and then dusted with potent hash kief. They can cost between $15 and $20. Caviar joints provide a deeper, more potent experience for well-deserving consumers in a single serving.
Caviar joint producers offer a unique experience each and every time, adding different strain flowers with different kief, or another plant's concentrates. This is high octane performance in a single serving joint.
Why Buy Caviar Joints?
If icing and sprinkles got together that's a caviar joint – sort of. Flowers marry sticky sap and get sprinkled with kief. Kief powder is derived from dried flowers, which is formed on the buds and leaves of the cannabis plant as the resin glands known as trichome glands give up their pollen when the flowers are dried. This powdery pollen is then added back with some form of sticky goodness (hash oil, cannabis distillate, or other concentrate). After the dried flowers are coated with your choice of sticky resin, you then add the powdered kief back in, which sticks to flowers.
By having a larger quantity of cannabinoids, caviar joints are fun to share at a concert or outside for happy hour. If you're invited to a friend's house, forgo that lame bottle of wine gift and present a caviar joint to wide smiles.
Broad Spectrum of Flavors & Experiences in Caviar Form
You should be able to find a caviar joint in most traditional recreational cannabis dispensaries. Budtenders might offer an array of caviar joints as an add-on to your flower purchase.
Options of caviar joints are as broad and vibrant as the colors of the rainbow, including different kinds of hash oil or other dankness to cause the kief to stick to your flowers.
My first caviar joint came from The Farm, one of the best dispensaries in Colorado (and beyond), who presented me with a Bubble Joint by The Flower Collective. The Bubble Joints provide a "cold water," solventless extraction of kief, by exposing cannabis flowers to cold temperature to cause the trichome glands to precipitate out and then get added back to the flowers for more oomph.
I stopped by Karing Kind, in Boulder, Colorado, which is one of the first recreational dispensaries in the United States to offer a wide selection of products in all forms. At this fine establishment, Budtender Luke offered me a Kaviar Cone, a 1.5 gram joint that included a reusable smoking tip, which I enjoyed. I noticed the smooth, long draw on the Kaviar Cones, which I think may have burned for more than 20 minutes even though I was sharing it with another. Kaviar also sells "moon rocks" that are flowers coated in sap and kief, which is easily rolled into your own version of caviar or smoked in your own glass pipe.
I also met owner Kevin at Maikoh Holistic, a new and must-visit Boulder dispensary who was selling Eureka Vapor, pre-rolled joints infused not just with resin, but made with their classic, award-winning distillate. Extracted with solventless, liquid CO2, Eureka's distillate by itself is tasty and easy to vape, so when added back to flowers like this, it's a winner. Eureka offers different flavors, and I enjoyed the strawberry banana. Next time, I will reach for their Eureka Joints coated with added terpenes.
Consume Caviar Joints in a Happy & Responsible Way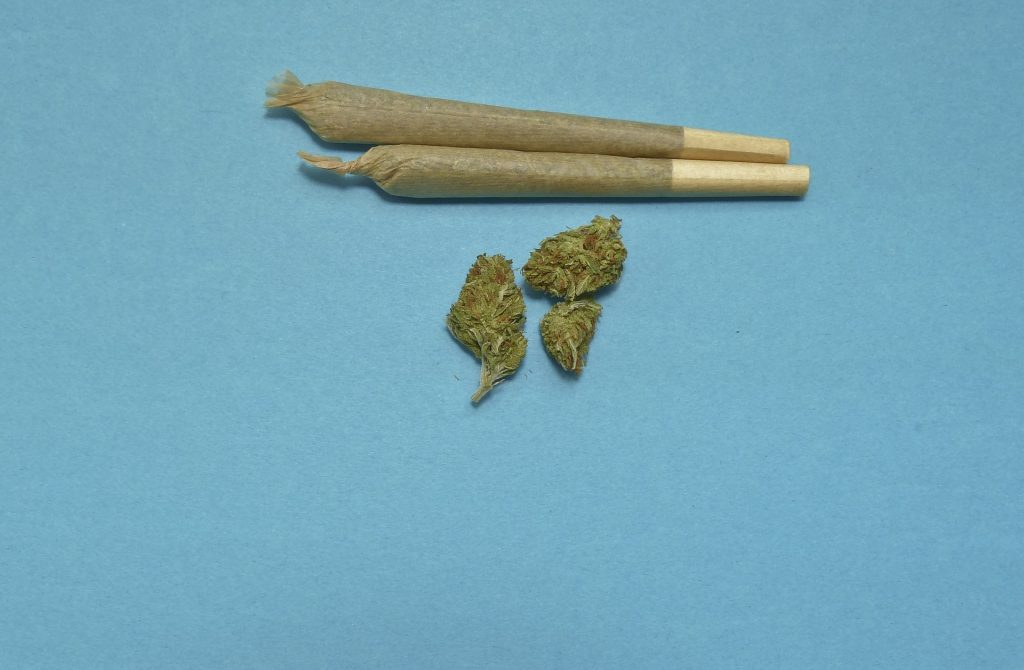 For the first-time or new cannabis consumer, you can absolutely enjoy caviar joints, but as with all cannabis products, approach cautiously. Just taste a few times and hold. Remember, you can always smoke more. Enjoy the broad spectrum of experiences these caviar joints can offer and do tell us how you do.